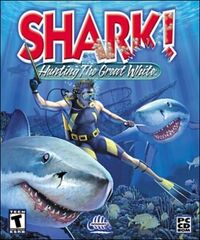 Shark! Hunting the Great White is a hunting game published by WizardWorks Software. It replaced dinosaurs with sharks and was developed by Sunstorm Interactive, the developers of Primal Prey. Despite its name featuring just the great white, several other species were featured to hunt.
This game-related article is a stub. You can help the Carnivores Wiki by expanding it.
Ad blocker interference detected!
Wikia is a free-to-use site that makes money from advertising. We have a modified experience for viewers using ad blockers

Wikia is not accessible if you've made further modifications. Remove the custom ad blocker rule(s) and the page will load as expected.